Season 4 Soundtrack Set To Release Aug. 10, the Day After Season 4 Debuts on Disney+ 
Burbank, Calif. (July 25, 2023) – Disney+ and Walt Disney Records are giving viewers a sneak peek at season four of "High School Musical: The Musical: The Series" with the music video debut of "High School Reunion," available today on DisneyMusicVEVO. The final season of the Disney+ original series from Disney Branded Television series will premiere on Wednesday, Aug. 9, on Disney+, with the original soundtrack, "High School Musical: The Musical: The Series: The Soundtrack: The Final Season" from Walt Disney Records released Aug. 10th on all streaming platforms.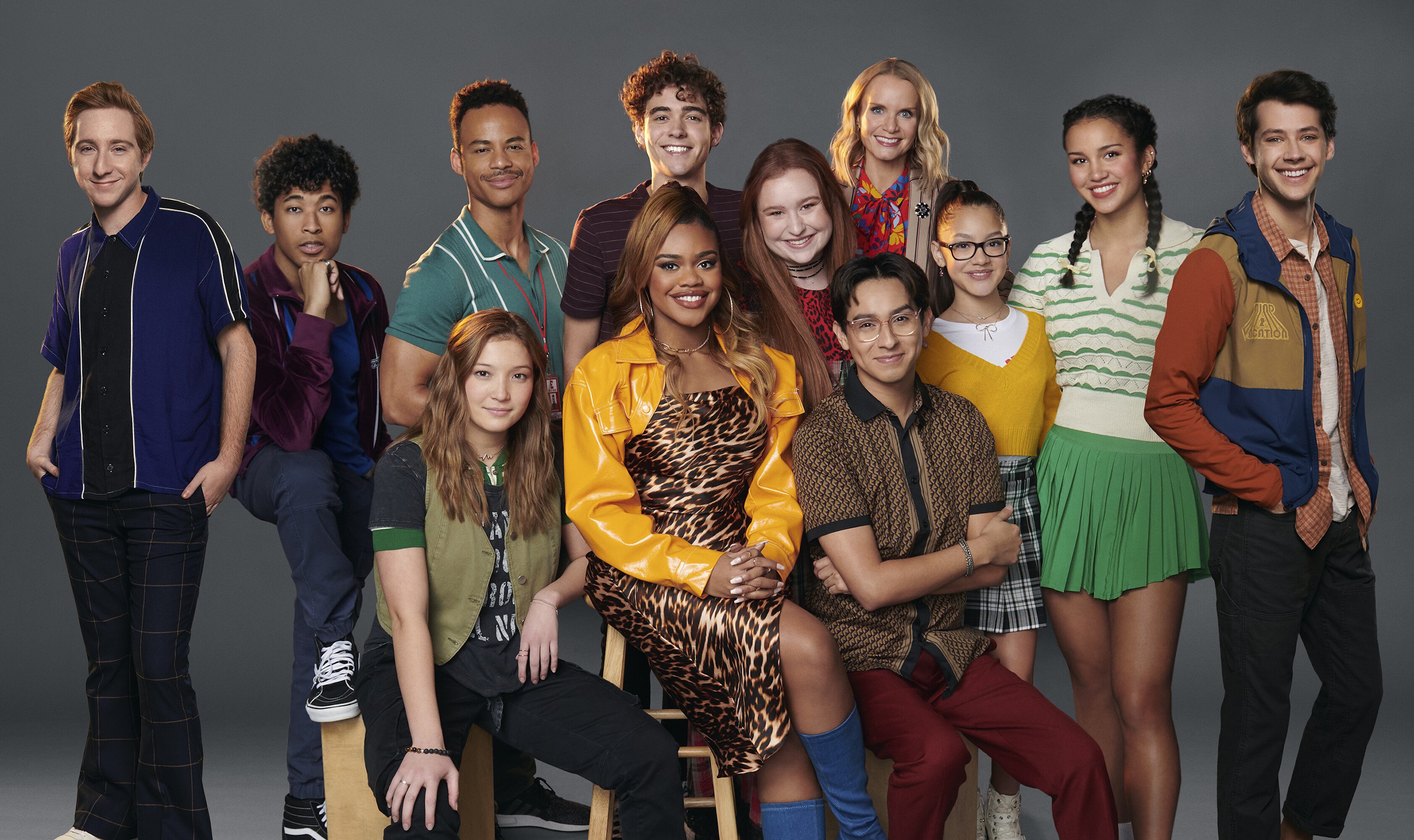 Watch the music video: HERE
A preview of the opening musical number, "High School Reunion," is a high-energy pop anthem performed by "High School Musical" franchise alumni Corbin Bleu, Monique Coleman, Lucas Grabeel and Kaycee Stroh and features series regulars Sofia Wylie and Matthew Sato. The original song was written by Mitch Allan, Chantry Johnson and Michelle Zarlenga and produced by Mitch Allan and Chantry Johnson, with series choreography by Zach Woodlee.
The 28-song original soundtrack showcases a broad range of music, featuring new original songs and music from "High School Musical 3" and across the "High School Musical" franchise.
Created and executive produced by Tim Federle, season four of the Emmy and TCA Award-nominated series will see the Wildcats returning to East High, where they prepare a stage production of "High School Musical 3: Senior Year." But, in a meta twist, signature to the series, plans are disrupted when Disney announces that the long-awaited "High School Musical 4: The Reunion" movie will shoot on location at their beloved high school.
The new season stars an ensemble cast of Wildcats including Joshua Bassett ( as Ricky), Sofia Wylie (as Gina), Dara Reneé (as Kourtney), Julia Lester (as Ashlyn), Frankie Rodriguez (as Carlos), Kate Reinders (as Miss Jenn) and Liamani Segura (as Emmy). Also featured are recurring guest stars Kylie Cantrall (as Dani), Matthew Sato (as Mack), Caitlin Reilly (as Quinn) and Vasthy Mompoint (as Krystal) as well as Mark St. Cyr (as Mr. Mazzara), Matt Cornett (as E.J.), Larry Saperstein (as Big Red), Joe Serafini (as Seb), Adrian Lyles (as Jet) and Saylor Bell Curda (as Maddox).
Additionally, "High School Musical" franchise alumni Corbin Bleu, Monique Coleman, Lucas Grabeel, Bart Johnson, Alyson Reed and Kaycee Stroh will play themselves, resurrecting their "High School Musical" roles as Chad Danforth, Taylor McKessie, Ryan Evans, Coach Jack Bolton, Ms. Darbus and Martha Cox, respectively. The Wildcats will play featured extras in the movie.
The first three seasons are currently available on Disney+.
Twitter: @DisneyPlus | @HSMSeries
Instagram: @DisneyPlus | @HighSchoolMusicalSeries
Facebook: @DisneyPlus
TikTok: @DisneyPlus
#HSMTMTS
About Disney+
Disney+ is the dedicated streaming home for movies and shows from Disney, Pixar, Marvel, Star Wars, and National Geographic, along with The Simpsons and much more. In select international markets, it also includes the general entertainment content brand, Star. The flagship direct-to-consumer streaming service from The Walt Disney Company, Disney+ offers an ever-growing collection of exclusive originals, including feature-length films, documentaries, live-action and animated series, and short-form content. With unprecedented access to Disney's long history of incredible film and television entertainment, Disney+ is also the exclusive streaming home for the newest releases from The Walt Disney Studios. Disney+ is available as a standalone streaming service, as part of the Disney Bundle in the U.S. that gives subscribers access to Disney+, Hulu, and ESPN+, or as part of Combo+ in Latin America with Star+, the standalone general entertainment and sports streaming service in the region. For more, visit disneyplus.com, or find the Disney+ app on most mobile and connected TV devices.
About Disney Branded Television
Disney Branded Television encompasses the creative storytellers and production and content marketing teams responsible for Disney-branded television series, movies and other programming spanning live-action, animated and unscripted formats. The group fuels the Disney+ streaming platform and Disney Channel, Disney XD and Disney Junior linear networks with content geared toward kids, tweens, teens and families, with stories that are imaginative, aspirational and reflective of their world and experiences.
About Disney Music Group
Disney Music Group is home to Hollywood Records, Walt Disney Records, Disney Music Publishing, Buena Vista Records, and Disney Concerts. The labels' genre-spanning rosters include Queen (in North America), Andy Grammer, Sofia Carson, TINI Stoessel, DCappella, New Hope Club, almost Mondayn and more. DMG also releases family music and film and television soundtracks from some of the largest movie franchises in the world – from Disney, Marvel Studios, Lucasfilm, and Pixar, including the chart-topping albums "Encanto," "Frozen 2," "Bohemian Rhapsody," the Oscar® and Grammy®-winning "Frozen," the Grammy-winning "Guardians of the Galaxy," the Emmy®-winning music from "WandaVision," the Emmy-winning music from "The Mandalorian," the Oscar and Grammy-winning "Soul" score, plus the Oscar-winning "Black Panther," "Coco" and "Moana" soundtracks. Recent titles include "Lightyear" and "Thor: Love and Thunder," featuring score by Oscar and Grammy-winning composer Michael Giacchino. Upcoming titles include soundtracks for "Zombies 3" and "High School Musical: The Musical: The Series." Impacting pop culture around the globe, DMG's rich and eclectic catalog includes music from films such as "Snow White," "Star Wars," and "Beauty and the Beast," as well as recording artist Annette Funicello, and the beloved classic song "It's a Small World." DMG produces Disney's For Scores podcast series highlighting conversations with acclaimed film composers from DMG soundtracks. Disney Concerts licenses and produces hundreds of shows around the world, including Star Wars in Concert, Disney on Classic, Pixar in Concert, and many more. To stream classic Disney Hits, please visit: http://disneymusic.co/DisneyHits.
Media Contacts:
Disney Branded Television
Irma Corbett
Irma.Corbett@disney.com
Alexis Greenberg
Alexis.Greenberg@disney.com
Chrissy Woo
Chrissy.Woo@disney.com
Disney Music Group
Holly Battaglia
Holly.Battaglia@disney.com