Trailer, Key Art and Images Now Available

In honor of National Tree Day, in the U.S. yesterday, Disney+ revealed that five new "I Am Groot" shorts are heading to the streamer beginning Sept. 6. Check out the trailer, key art and images, and feel free to share with your readers.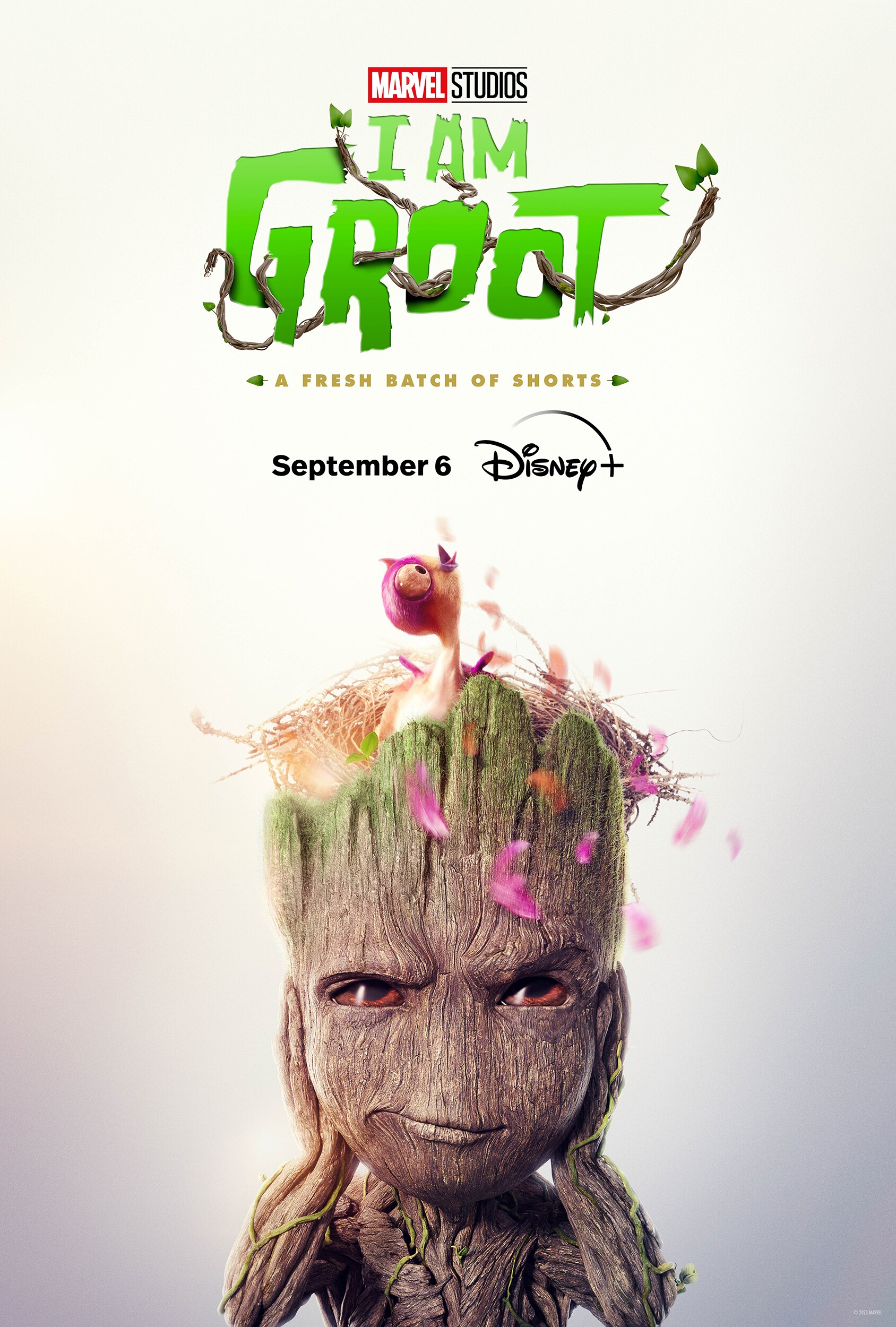 Download key art and images: https://wdsprod.app.box.com/s/n8vx0vpj7v216s7d9i842as3dtz6ujlp
Watch Trailer: https://youtu.be/1k8H2CywVqg
The troublemaking twig returns to mischief in the second season of "I Am Groot." This time, Baby Groot finds himself exploring the universe and beyond aboard the Guardians' spaceships, coming face-to-face—or nose-to-nose—with new and colorful creatures and environments. Vin Diesel is back as the voice of Groot in five all-new shorts. Kirsten Lepore, writer/director of season one, returns in the same capacity for season two. The supervising producer is Danielle Costa; producers are Craig Rittenbaum and Alex Scharf; executive producers are Brad Winderbaum, Kevin Feige, Louis D'Esposito, Victoria Alonso and Kirsten Lepore. Dana Vasquez-Eberhardt is co-executive producer.
Twitter: @DisneyPlus, @MarvelStudios
Instagram: @DisneyPlus, @MarvelStudios
Facebook: @DisneyPlus, @MarvelStudios
#DisneyPlus
MEDIA CONTACTS:
Walt Disney Studios Global Publicity
Derek Del Rossi
derek.del.rossi@disney.com